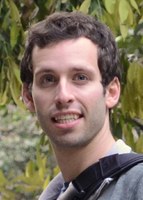 I am an Associate Professor in the Department of Combinatorics and Optimization and the Institute for Quantum Computing at the University of Waterloo. I am interested in the theory of quantum computing, quantum algorithms and quantum complexity theory.
Please contact me if you are interested in joining my group as a graduate student or postdoctoral fellow. I can be reached by email at dgosset at uwaterloo dot ca.
Previously I was a research staff member and manager of the Theory of Quantum Algorithms group at the IBM T.J. Watson Research Center. Before joining IBM I held postdoctoral fellowships at IQC/Waterloo, and at Caltech. I completed my PhD in Physics in 2011 at MIT under the supervision of Eddie Farhi. I did my undergraduate degree in physics and math at UBC.
Publications and Preprints (see also google scholar)